CNC Quality Control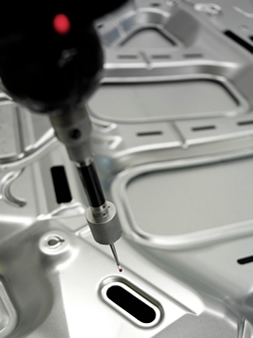 The modern aerospace industry demands in-tolerance product without fail. To meet these requirements, Ewart-Ohlson has certified its quality system to the requirements of AS9100, the aerospace variant of ISO9001. Full documentation, traceable by serial number, is maintained on all product manufactured at Ewart-Ohlson, and certificates of conformance are provided with all shipments. All the inspection equipment in use at Ewart-Ohlson, including its DCC co-ordinate measuring machine, are kept in an environmentally controlled room and are calibrated annually, traceable to the NIST.
Our CNC Quality Control Machines
Ferranti Maxi-Check DCC Co-ordinate Measuring Machine — X = 40" Y = 60" Z = 30"